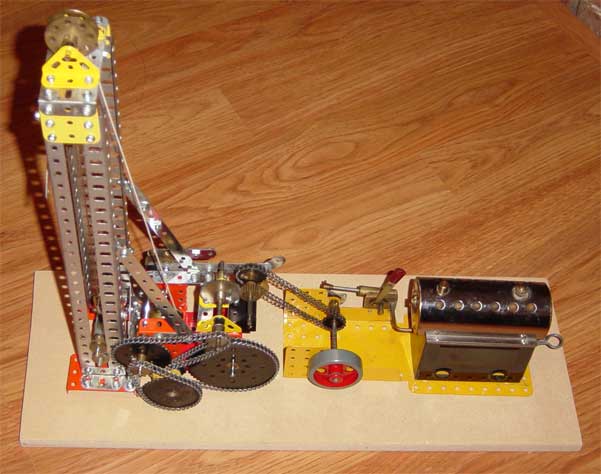 It all started as I listened to the rythymic thumping of a pile driver a couple miles away while having my morning coffee last summer, I just never had a chance to get to it until I was snowed in a couple days ago.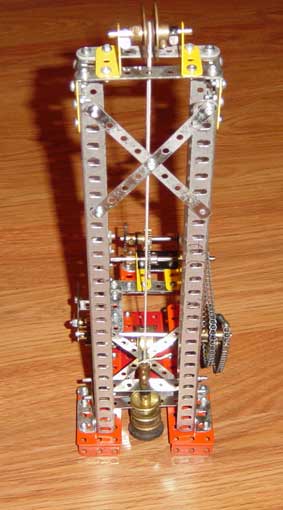 I started with the derrick, once I had it put together and working smoothly I then set about to make a mechanism for the trip action.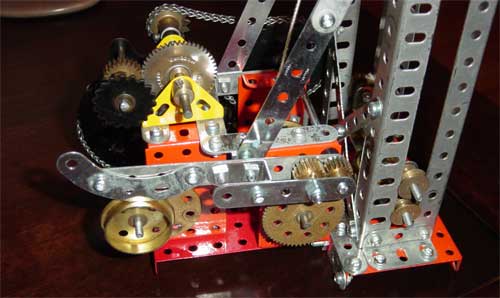 After trying a couple different methods I settled on a cam to raise the drive gear for the winding drum.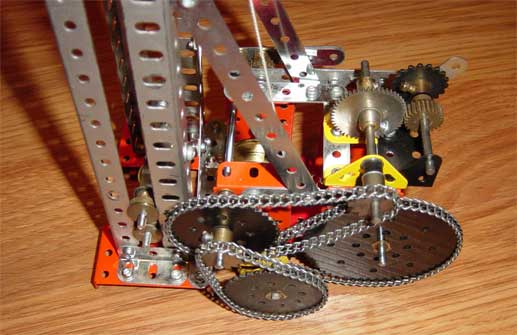 The gearing was trial and error, luckily I had a pretty good assortment of sprockets.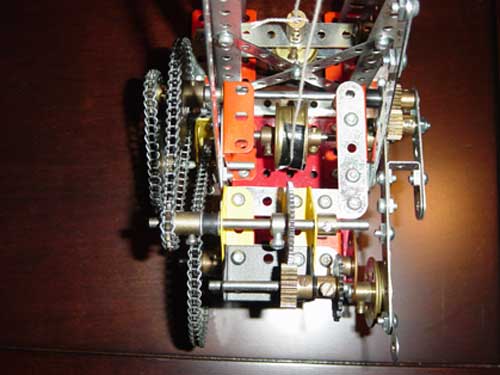 Fastening the string to the winding drum took a bit of fiddling, it has to be timed just right, I used duct tape to stick it in position.
Video of Pile Driver in Action
Vintage Patent Drawing Prints

10 X 13 Prints on Parchment Paper